Great ideas for front-of-house design, for a sublime exterior!
This is where your guests make their first impressions of your home: the front of your house deserve your full attention! In order to convey pleasant sensations as soon as you enter the garden, here are some useful suggestions and tips to keep in the back of your mind, both to feel great at home and to enhance the value of your property before selling or renting it.
Start with a detailed sketch of the front garden
It can be complicated to define the different spaces in front of the house, leaving enough room for each decorative element you wish to install. In order to make this easier and to achieve a result that is as harmonious as possible, it is highly recommended to start by drawing the plan of your garden. Once you have clearly analysed your needs and desires, give yourself time to think about all the possible alternatives for transforming your exterior, making it more beautiful and more pleasant. For this preliminary stage, it may be appropriate to call on the services of an outdoor design specialist or an architect.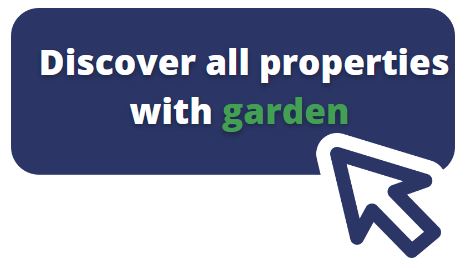 Take habits into account
Once you have entered your garden, you are probably used to taking the same route to the entrance of the house. It's important to keep this route in mind when thinking about your decorating, as it's these paths that will help you design a possible driveway and beautify the surroundings. A path should be easy to walk on, ideally at least 1.20 metres wide, so that two people can pass each other or walk together side by side.
Chose the right fence
In your garden, you naturally need to feel protected from prying eyes. To this purpose, there is nothing like a well-laid fence that matches the style of your garden. Find out beforehand about any rules that may apply, as you cannot always do as you please (municipalities sometimes require certain codes to be respected, in the interests of harmony within a neighbourhood).
Add vegetation to your outdoor decoration
Vegetation logically plays a key role in your front garden: as soon as possible, it is ideal to draw up a list of shrubs, trees and other plants that you wish to plant. Do not forget to take into account the growth period of each species, which may be longer or shorter, and during which you won't have the final result yet. Take a good look at the maintenance requirements of each plant: if you know that you don't have much time for gardening, favour hardy plants that are robust and require little watering.
Humanize spaces with great furniture
Vegetation is not the only solution to personalize and complete your front-of-house space: you can also use furniture and decorative elements to make it even more lively. If you have enough space and like to spend time outside, it can be interesting to add a garden lounge, a deckchair or a swing according to your preferences. To enhance the cosiness of the seating area, play with textures and add, for example, cushions to the chairs.
The design of outdoor spaces is one of the essential criteria for feeling good at home, for enhancing the value of your property, or simply for taking care of your home. Choose the right period to start decorating and gardening, depending on the weather, but also on the planting periods for each species you wish to introduce.